The position for the Supreme Court Judge was also left vacant following the retirement of Justice Jackton Ojwang who retired in February, 2020.
Those shortlisted for the  position include Justice Said Chitembwe, Justice Martha Koome, Justice M'inoti Kathurima, Justice Nduma Nderi, Lumumba Nyaberi, Justice William Ouko, Justice Joseph Sergon and Alice Yano.
READ>>>>>Sonko Cries in Court After Firing His Lawyers [VIDEO]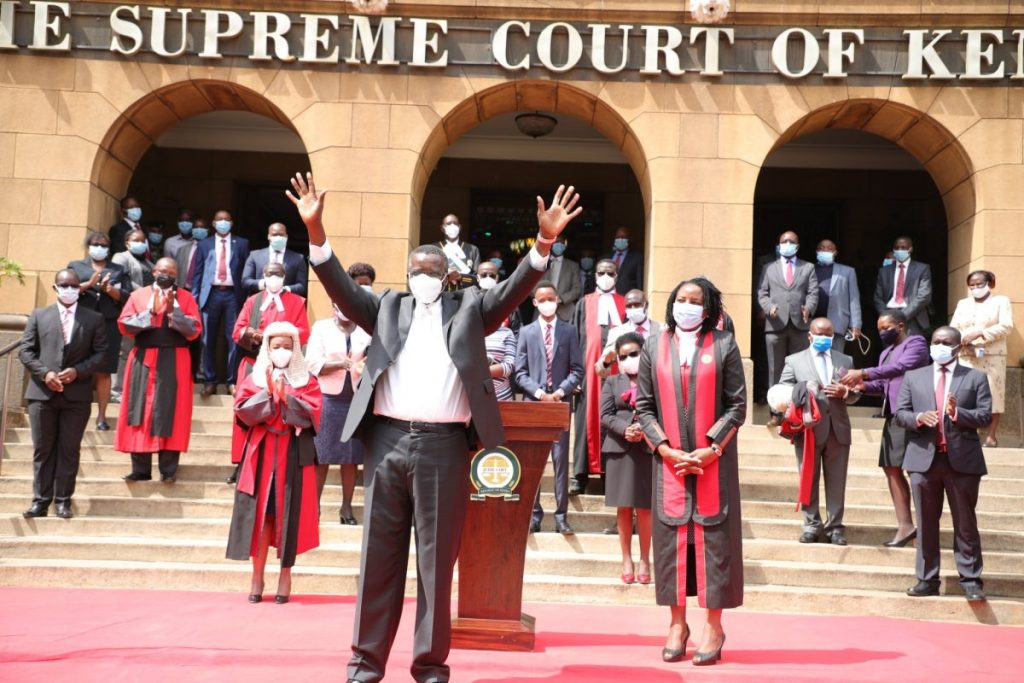 There will be two candidates appearing before the commission each day, with one to be interviewed in the morning and another in the afternoon.
The Commission will interview the shortlisted persons before recommending a candidate for appointment by the President subject to approval by the National Assembly as provided for under Article 166 (1) of the Constitution.
Article 167 (2) caps the tenure of Chief Justice at ten years but the holder of the office is required to exit office regardless on attaining the mandatory retirement age outlined in Article 167 (1).
The Chief Justice is the head of the Judiciary, the President of the Supreme Court and also serves as the chairperson of the JSC
The JSC Act stipulates that the process of recruiting a Chief Justice should be conducted transparently.
Senior Counsel Philip Murgor wanted Deputy Chief Justice Philomena Mwilu stopped from sitting in the interviewing panel in the search for a new Chief Justice.
Murgor claims that Ngatia had at one time represented Justice Mwilu during her vetting on suitability to be a judge in 2012 and that their relationship would present a conflict of interest.
Murgor in a letter to JSC, claimed that there might be bias and favoritism towards another candidate.
Former JSC commissioner Tom Ojienda however said that the claims by Murgor are baseless since there are no conflicts where an advocate acts for a judge in any matter.
Prof Ojienda said all the DCJ needs to do is raise the matter with her fellow commissioners at the JSC who will then make a decision whether there is a conflict of interest.
"There is never a conflict of interest to disqualify a commissioner from sitting in the interviews. Like in my case, I sat on the JSC meeting that recommended the suspension of retired Judge Philip Tunoi in a matter touching on former Governor Evans Kidero who was my client," he said.
READ>>>>>Kiambu Family Killer Unfit for Trial – Court Rules